Create a Mobile Page
In this article, you'll learn how to create and share your first Mobile Page.
Navigate to Mobile Pages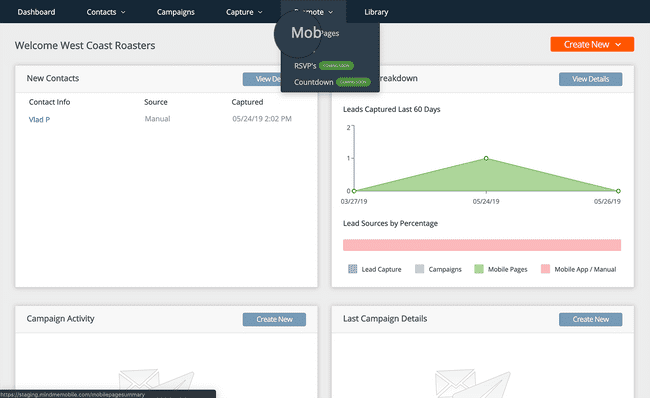 Managing Contacts and sending Campaigns are only two functions of your account. In this section, we're going to explore building your first Mobile Page.
Mobile Pages are quick and powerful landing pages that you can create in no time with our drag and drop builder.
To get started, navigate over to the Mobile Page area of your account by hoving over the "Promote" menu tab and clicking "Mobile Pages."
Click Create New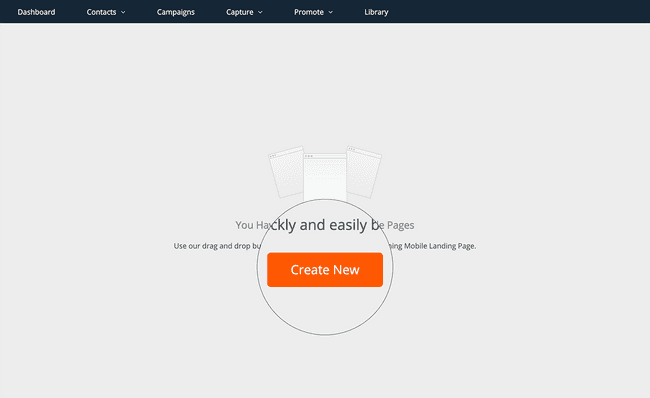 If this is your first Mobile Page, click the "Create New" button in the middle of the screen to get started.
Title Your Mobile Page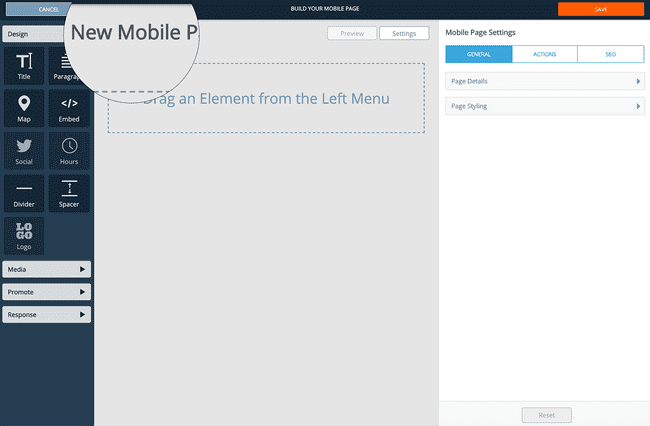 The Mobile Page builder will look very similar to the email builder in Campaigns. This is on purpose because both areas share builder elements, so you should be very comfortable.
Let's start by changing the title of your Mobile Page. To do so, click the text at the top of the Mobile Page builder and enter a name for your page.
Edit Global Page Settings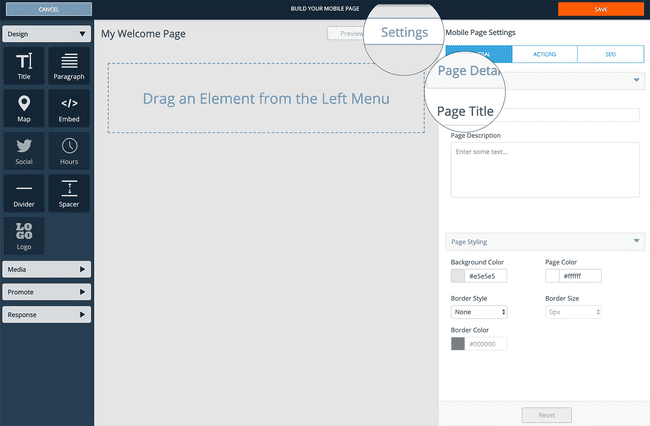 Just as with emails, there are global settings for Mobile Pages which you can access at any time by clicking the "Settings" button above the builder.
As part of global settings, you can change a page's title and description to affect how these display in a web browser and in search engine results.
You can also edit global styling, as well as advanced settings specific to SEO.
Design Your Page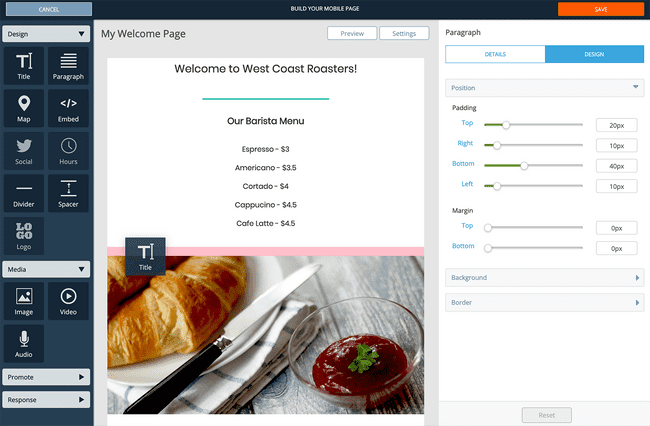 Use the drag and drop builder to add elements to your Mobile Page.
To add an element, simply click and drag it from the left elements menu into the builder area in the center of the screen. You'll see a pink guide showing you where the element will be placed.
Each element is editable in the right editor page. Click the element you wish to edit and once you see the green highlight around the targeted row, you will be able to access all of its editable properties.
Save and Share
Once you are happy with your design, you can save and share your page immediately. Let's take a look at how, as well as details video of your page.
Save Your Page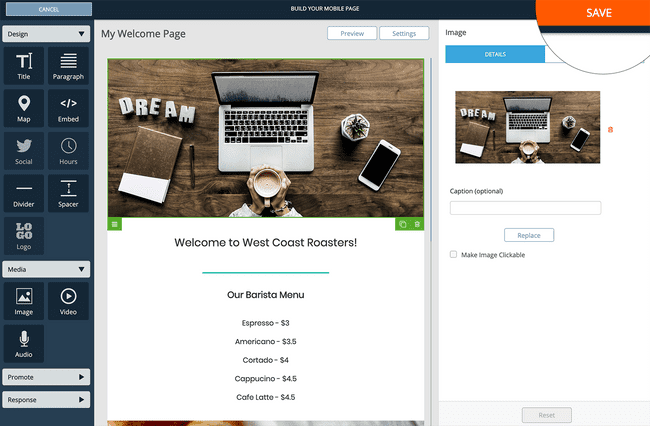 Click the "Save" button in the top right hand corner of your Mobile Page builder.
Find You Mobile Page Link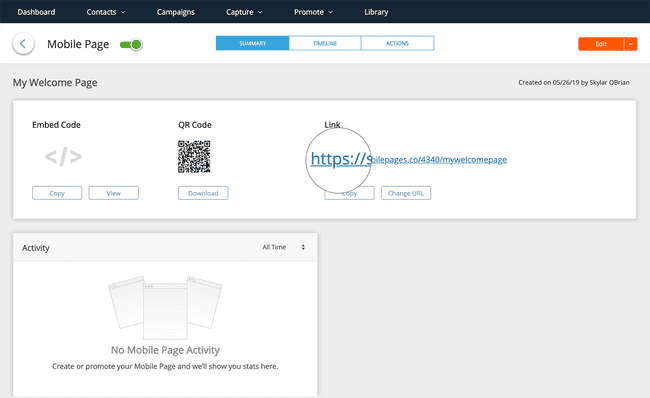 To share your page immediately, use the url under the Link field in Mobile Page details.
That's it, congratulations on creating your first Mobile Page!
---