Previewing a Contact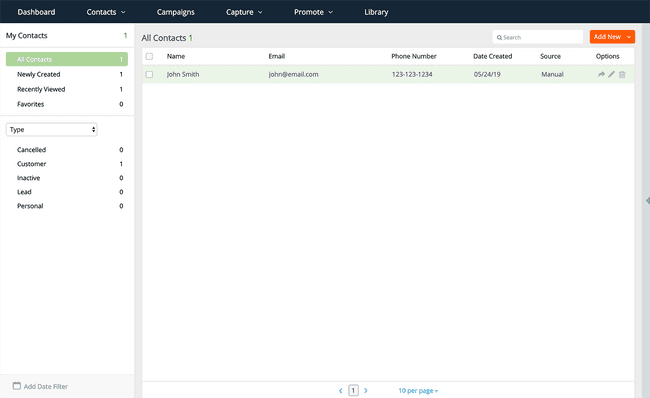 Previewing a Contact in your account is very simple.
To get a better view of a Contact's information or edit a Contact, click on the Contact you wish to view and the right preview pane will open.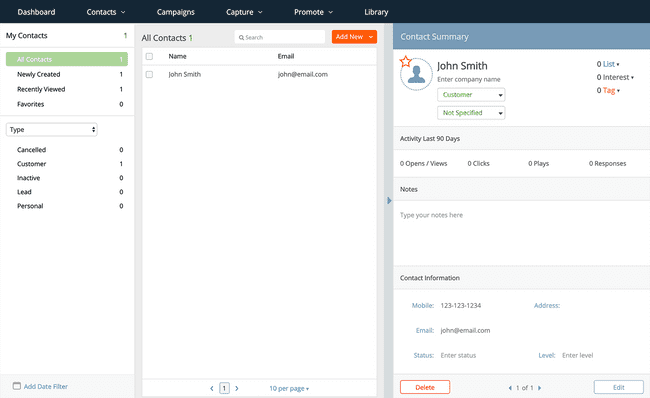 It is from here where you can edit or organize the Contact by adding him to Lists, Interests, or Tags.
---