Sending an SMS Campaign
SMS Campaigns are one of the most personal means of communication. Let's go through how to create an SMS Campaign.
Create a New Campaign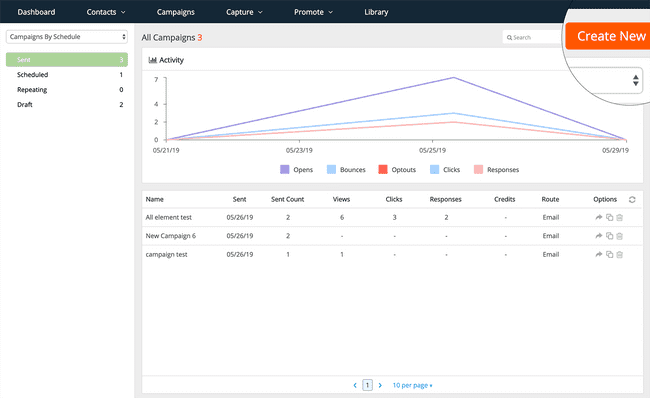 From the Campaigns area, click "Create New" or click the "Create New" button from your Dashboard and select "Campaign."
Select Your Contacts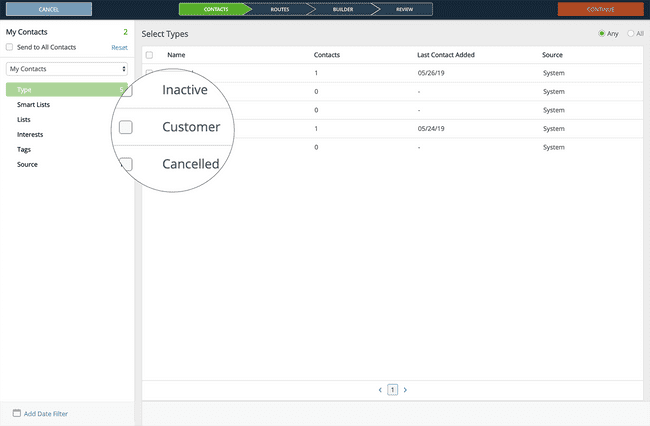 Choose the Contacts to which you'd like to send your SMS Campaign. You can use the left sidebar to toggle through all of your available Contact filters.
To select a group of Contacts, click the check box next to the specific filter you'd like to include or exclude from your Contact selection for this Campaign.
Once you are happy with your Contact selection, click the Continue button in the top right corner.
Select the SMS Route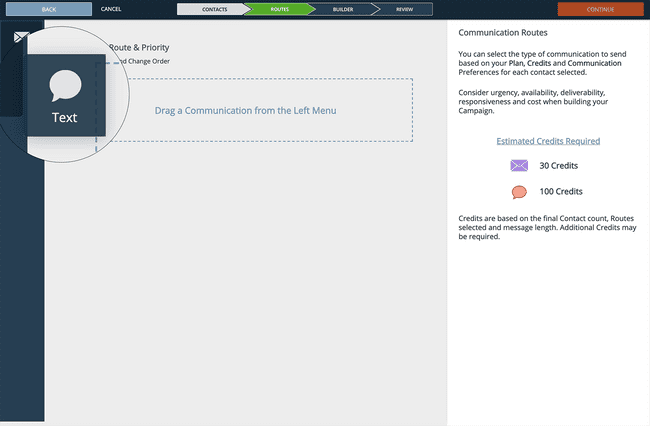 On the Choose Routes screens, click and drag the Text tile into the routes builder. Once the SMS route is added, click the Continue button in the top right corner.
Build Your SMS Message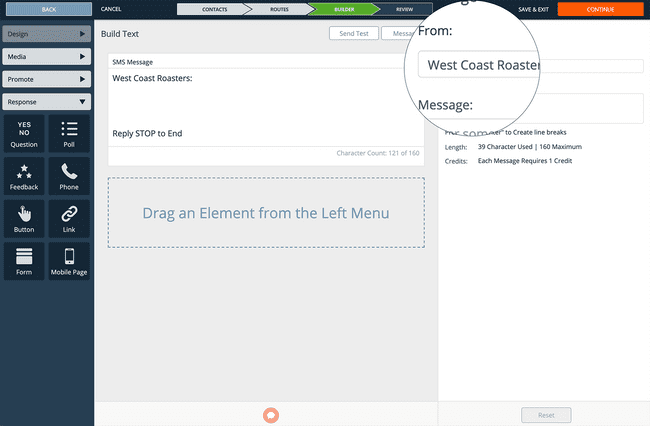 Once the SMS builder step loads, you'll want to make sure that you have the correct From name in the "From" field.
Your From name will appear before your message to let recipients recognize the sender. This will be your account name by default, however, to save message characters, you may want to abbreviate it to something equally recognizable.
The next item is to add to the Message block. This will be the content of your SMS message to your Contact selection.
Once you're happy with your message, you can click the Continue button in the top right corner.
SMS Credit Breakdown
1 Credit will be user per each SMS message of 160 characters or less. This includes your From name, any links appended, as well as any compliance text.
Optional: Add Elements to Your Message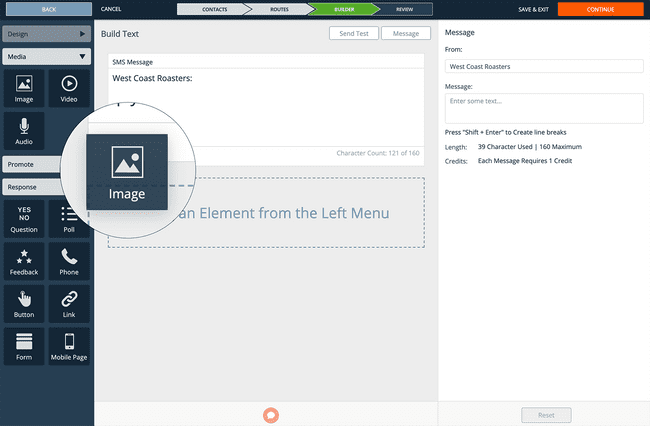 Extend the capabilities of a traditional SMS message by adding a media element, redirect to a Mobile Page, attach an Offer or even send a Response element.
This is a powerful way to make your messaging actionable by engaging your recipients. With SMS having over a 95% open rate within the first few minutes of reception, it's a powerful way to make sure your message gets across.
Name and Send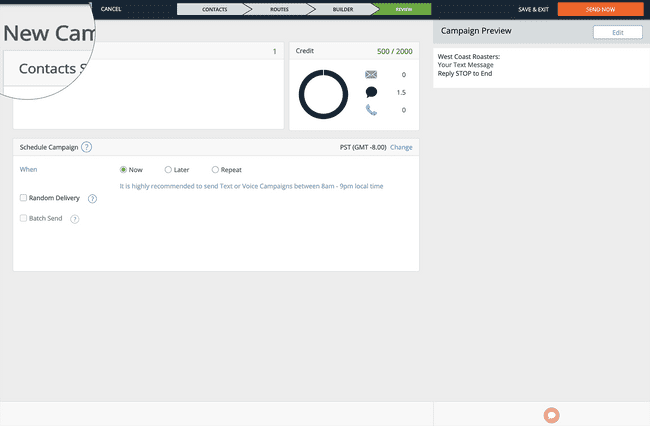 You can title your Campaign on the Review step. Click the input that is pre-populated with a default Campaign name.
Next choose your send schedule for when you wish to send your SMS Campaign.
Click the Send button after your review that all of the information is correct, and you're done.
---