Map
The Map element is useful to help you add location information to your Mobile Page. Let's see how it works.
Drag Map into the Builder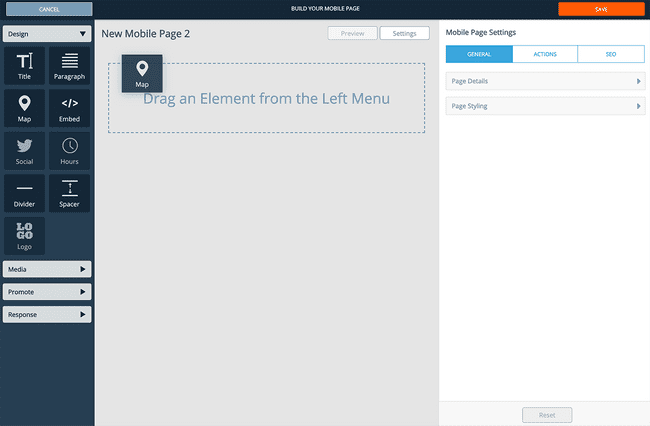 The Map element is located under the Design accordion in the left builder sidebar. Click and drag it into the builder to add it to your email/page.
Search for Your Target Location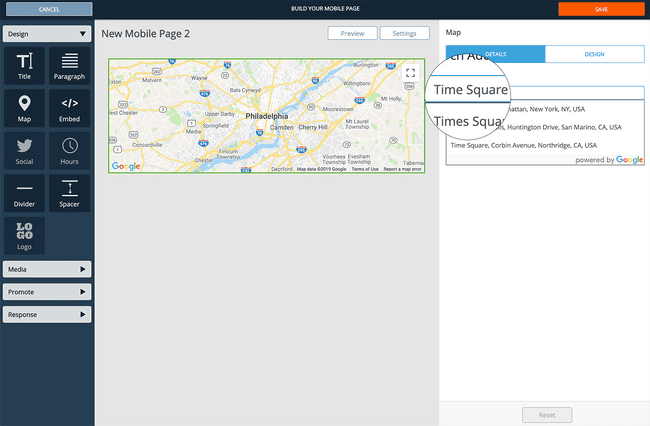 Search for the location you wish to add by searching for it in the search bar in the right editor pane. Once you find your location, click on it.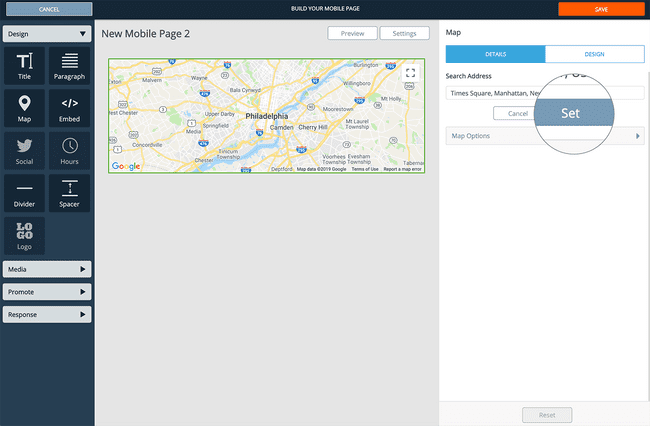 To set your location in the Map, click the set button.
Edit Map Display Options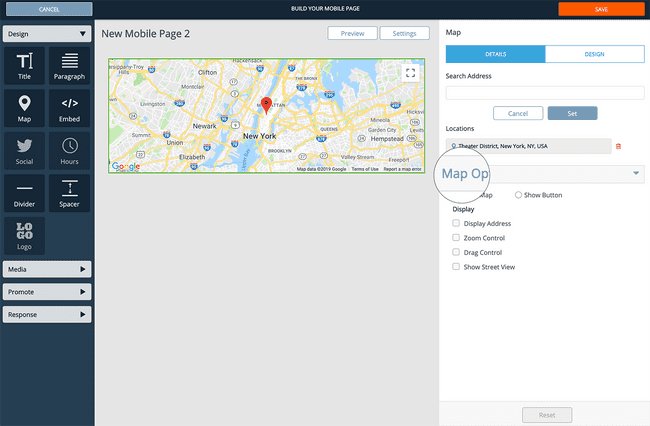 You can edit Map display options by expanding the Map Options Accordion.
You can toggle views for:
Display address
Zoom control
Drag control
Show street view
Option to Show a Button vs. a Map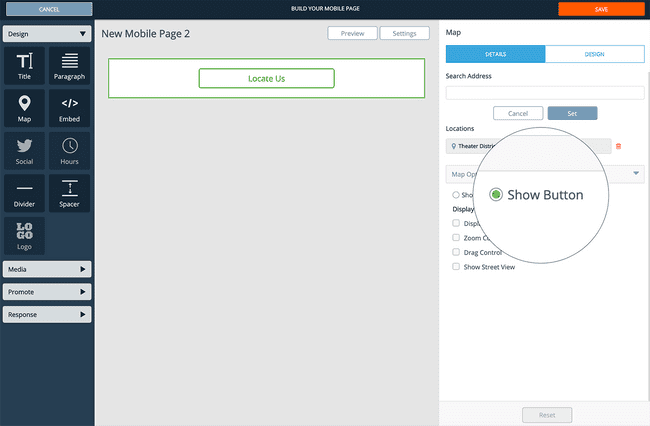 There are times when users want to hide a map behind a button click. For these use cases, click, the Show Button option.
Map Element Design Options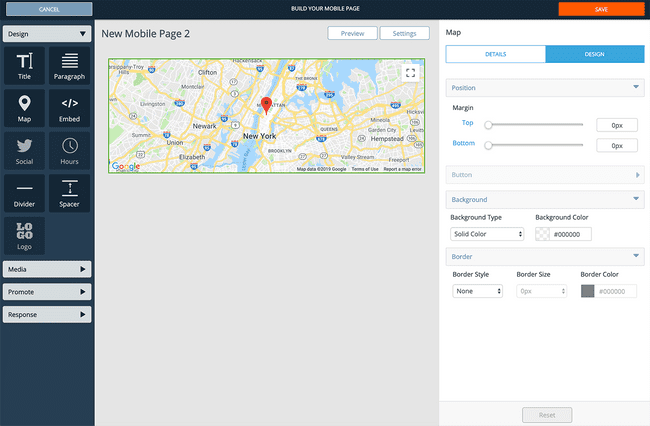 For additional design options that are specific to the Map element row, click the Design tab from the right editor pane to access these options.
Options you can edit include:
Row margins
Button styles (if button is selected)
Row background color (or image)
Row border
---