Embed
There are times when users may wish to add a custom HTML embed object to a Mobile Page. Let's see how we can use the Embed element to add custom HTML.
Drag Embed into the Builder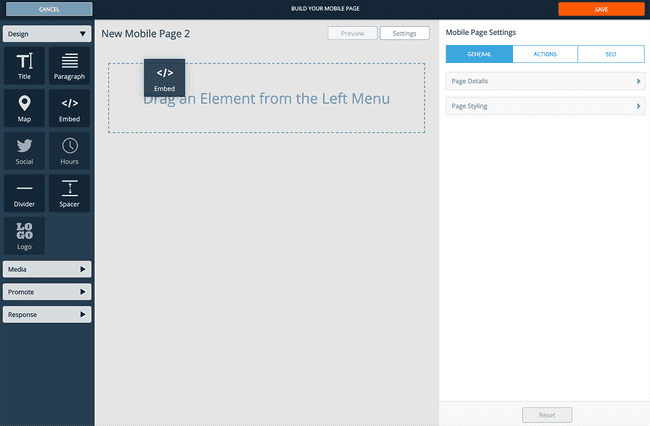 The Embed element is located under the Design accordion in the left builder sidebar. Click and drag it into the builder to add it to your email/page.
Add Custom HTML Code
Enter your custom code into the input box in the right editor pane.
---